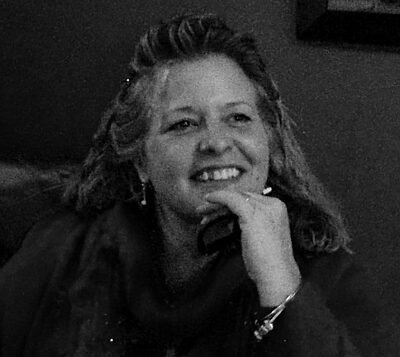 Once we were all connected.
It was late spring the first time I looked out over the Schoharie Val­ley from the Meet­ing House deck. There were, as John­ny Cash sang about Ire­land, 40 shades of green. That the col­ors and flo­ra are so sim­i­lar is not sur­pris­ing. Two hun­dred and fifty mil­lion years ago most of the con­ti­nents were joined togeth­er. When the land mass part­ed, what had been con­nect­ed to North Amer­i­ca even­tu­al­ly became the British Isles and Ire­land. The same blue stone that is found in New York's Catskill Moun­tains com­pos­es the Stand­ing Stones known as Stone­henge. Per­haps con­ti­nents were rest­less and need­ed to explore the world.
Humans were once con­nect­ed too, but even­tu­al­ly they dis­persed every­where on the plan­et. As our ances­tors trav­eled, they took many species with them, includ­ing plants. Ear­ly set­tlers brought plants along for food, med­i­cine, or because they remind­ed them of home. Often the spread of plants was unin­ten­tion­al, what with seeds hid­ing inside or out­side of ships and planes.
One plant that you can spot imme­di­ate­ly from the deck is the dan­de­lion. It is the bane of gar­den­ers every­where, unless they are herbal­ists. Dan­de­lions have been cul­ti­vat­ed for more than a thou­sand years as they are min­er­al rich and high­ly nutri­tious. They have been used as reme­dies for many ill­ness­es, includ­ing liv­er prob­lems, gas­troin­testi­nal dis­tress, and skin ail­ments. Dan­de­lions are as good a diuret­ic as many phar­ma­ceu­ti­cals, with the bonus of adding rather than deplet­ing body minerals.
Anoth­er eas­i­ly rec­og­niz­able plant is plan­tain. The leaves and the seeds have such uses as an anti­sep­tic, diuret­ic, expec­to­rant, lax­a­tive, poul­tice, and ver­mifuge. Med­ical evi­dence exists that it is an alter­na­tive med­i­cine for breath­ing and blad­der prob­lems, fever, hyper­ten­sion, rheuma­tism, and blood sug­ar con­trol. Plan­tain grows wher­ev­er colonists have set­tled and has been named the ​"White Man's Foot" by Native Peo­ple who quick­ly real­ized the plant's val­ue and incor­po­rat­ed it into their own medicine.
On the day of my vis­it, the locust trees were in full bloom and so full of hon­ey bees that the sound was clear­ly audi­ble on the deck. Black locust is con­sid­ered ​"inva­sive," although it is native to North Amer­i­ca. The tree just moved out of its orig­i­nal habi­tat. I am of Scotch- Irish descent, and I know that when my peo­ple start­ed to arrive, poor and sick, the Native Peo­ple no doubt thought we were ​"inva­sive." And so it was and is with every new species that arrives and com­petes for space, some­times sup­plant­i­ng those already here.
From the deck, I could iden­ti­fy the inva­sive Japan­ese hon­ey­suck­le. This plant pos­sess­es antibac­te­r­i­al prop­er­ties and could become impor­tant as antibi­ot­ic resis­tant strains of bac­te­ria are becom­ing more prevalent.
Every­thing moves — peo­ple, plants, even the land itself. But we were all con­nect­ed. In addi­tion to pro­vid­ing med­i­cine, maybe the plants are try­ing to teach us. Per­haps they would like us to know that if we spend time with new indi­vid­u­als who are dif­fer­ent, we might find that they have gifts to offer – and aren't hos­tile invaders after all. The moun­tains that we see from the deck of the Arbore­tum today might not be there in anoth­er 10,000 years, and no doubt the plants will all have changed. And where will our species be in that dis­tant future? Our fates are all intertwined.
---
---