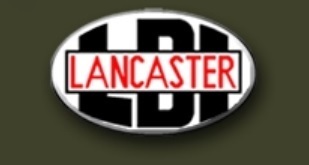 Since 1947, Lan­cast­er Devel­op­ment Inc. has been a pil­lar of the greater Schoharie Coun­ty com­mu­ni­ty. Based in Rich­mondville, NY, and serv­ing upstate New York and north­ern Penn­syl­va­nia, this three-gen­er­a­tion, fam­i­ly-owned busi­ness pro­vides all aspects of heavy high­way con­struc­tion and com­mer­cial and indus­tri­al site work, and does it safe­ly and on-time. As one of the largest area high­way con­trac­tors, they are proud to han­dle small projects with the same integri­ty and atten­tion to detail.
Lan­cast­er has received many awards and hon­ors for qual­i­ty and safe­ty, includ­ing the Asso­ci­a­tion of Gen­er­al Con­trac­tors NY Chap­ter Excel­lence in Part­ner­ing Award and the New York State Depart­ment of Trans­porta­tion's ​"Per­fect" Bonus Incen­tive .

Lan­cast­er also demon­strates a gen­uine respect for the nat­ur­al beau­ty of its sites, mak­ing habi­tat reme­di­a­tion a pri­or­i­ty for sen­si­tive areas. Every job loca­tion also has its own emer­gency response equip­ment to respond effec­tive­ly to any poten­tial envi­ron­men­tal haz­ards.

Lan­cast­er Devel­op­ment, Inc. has a long tra­di­tion of con­tribut­ing to com­mu­ni­ty orga­ni­za­tions. We at Lan­dis appre­ci­ate their spon­sor­ship of our Peren­ni­al 5K Cross Coun­try For­est Runs; some of their employ­ees and fam­i­lies par­tic­i­pate in the event!
---
---