The Arboretum's annu­al Vol­un­teer Appre­ci­a­tion get-togeth­er was held at the Meet­ing House on the after­noon of Sep­tem­ber 25.
Lan­dis Board mem­ber and his­to­ri­an Lee Lat­timer read a poem by Arbore­tum founder Fred Lape that includ­ed these words: ​"You past, / you com­ing, here are my fin­gers touch­ing." About 50 vol­un­teers attend­ed to cel­e­brate the many hands that have ​"touched" the Lan­dis Arbore­tum in order to pass it on to future generations.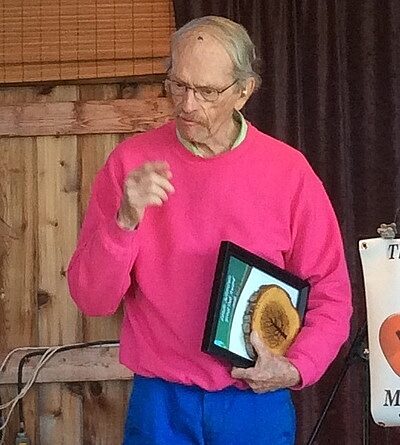 At the event, catered by mem­bers of the Board of Trustees, Exec­u­tive Direc­tor Fred Breglia men­tioned that dur­ing the course of his 18 years at the Arbore­tum, he first fell in love with the trees — and then with the peo­ple who come togeth­er at Lan­dis. He point­ed out that it was always dif­fi­cult to sin­gle out vol­un­teers for recog­ni­tion because there are so many qual­i­fied can­di­dates among the approx­i­mate­ly 150 Arbore­tum vol­un­teers. But this year, two vol­un­teers among the many were hon­ored for their spe­cial contributions.
The 2016 Great Oak Award – ​"long over­due," accord­ing to Fred — was pre­sent­ed to Peter Rumo­ra for his sev­er­al decades of vol­un­teer­ing. Peter rem­i­nisced about a legal­ly blind Fred Lape weed­ing daf­fodils, Bet­ty Corning's affec­tion for the Arbore­tum, and a flock of par­tic­u­lar­ly nasty geese!
Gail Brown­ing, for­mer Board mem­ber and cur­rent Board advi­sor, as well as mem­ber of both the Com­mu­ni­ca­tions and Mar­ket­ing com­mit­tees, received the 2016 Vol­un­teer of the Year Award. She instanced many ​"trea­sures" she has dis­cov­ered at the Arbore­tum, includ­ing the view of last month's har­vest moon at the Full Moon Con­cert series and being part of the wel­com­ing and tal­ent­ed ​"fam­i­ly" of volunteers.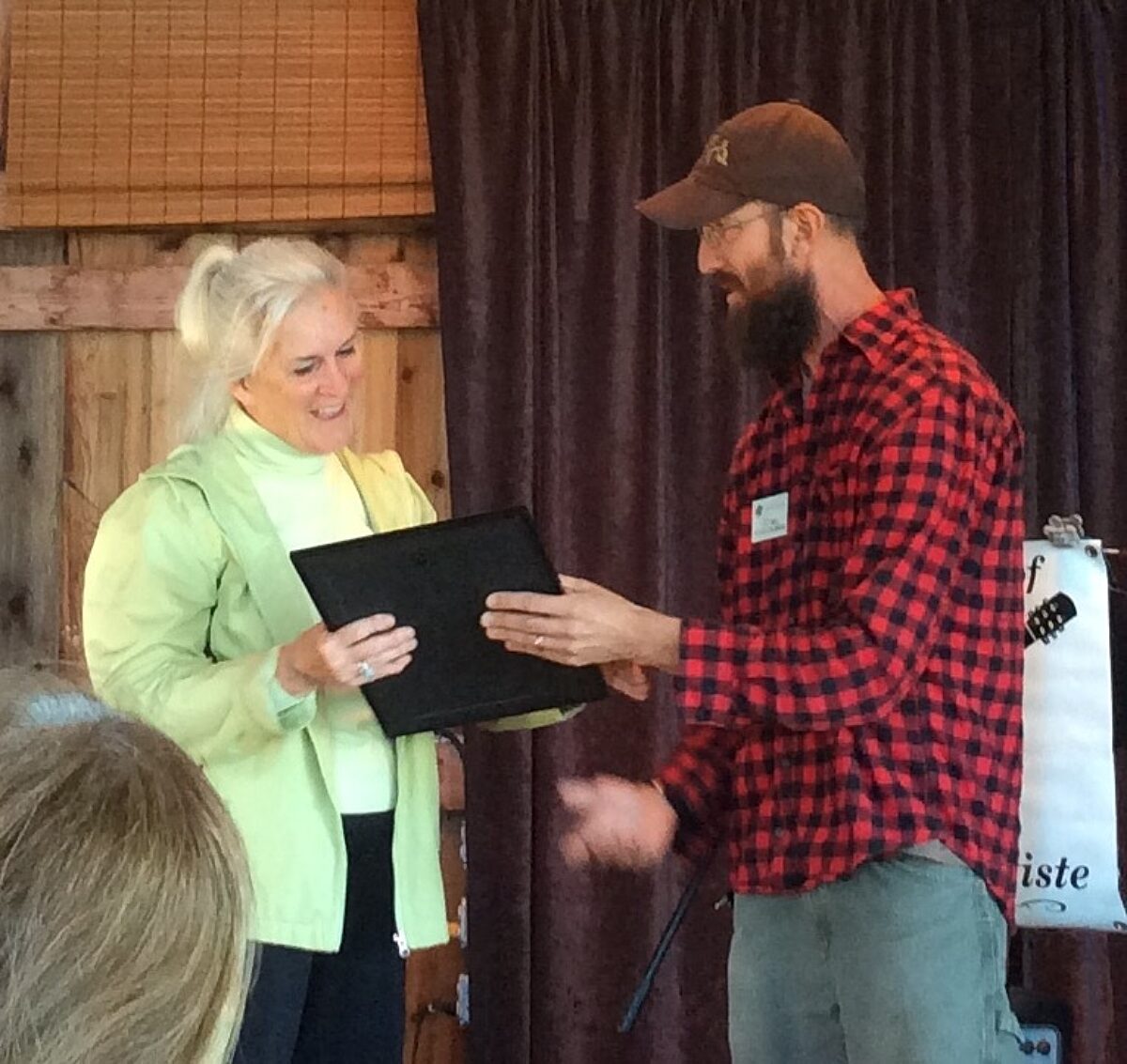 ---
---