These have been try­ing times, to say the least, and many of us have renewed our inter­est – and found solace – in our gardens.

The Lan­dis 2020 Fall Plant Sale, held under Depart­ment of Health guide­lines, brought out many gar­den­ers, both novice and expe­ri­enced. We expect them both at the 2021 Spring Sale, held on May 15th and 16th. On May 14th, Fri­day evening's ​"Pick of the Pots" returns. For Arbore­tum mem­bers only, the event will fea­ture one-of-a-kind and rare plants, as well as the entire inven­to­ry, before the sale opens to the pub­lic. Unfor­tu­nate­ly, due to COVID restric­tions we will not be able to offer our usu­al com­ple­men­tary food and bev­er­ages, but bot­tled water will be available.Not a mem­ber? Sign up at the gate!
At the last sale, one plant stood out as the most request­ed item: Cer­cis canaden­sis ​'The Ris­ing Sun".
This red­bud tree has a col­or­ful leaf dis­play through­out the grow­ing sea­son. The leaves, deep bur­gundy when they first emerge, then change to a peach-orange. The col­or then morphs into a peachy-yel­low, final­ly fad­ing to a yel­low-green. All of the col­or stages are dis­played at the same time, as new leaves emerge at tip of the branch as old­er leaves change near the trunk. Due to short­ages in the nurs­eries, we were able to pro­cure only one tree, but we hope to have more avail­able this year. To help make that pos­si­ble, we encour­age plant sponsorships.

The Plant Spon­sor­ship Pro­gram allows patrons to make a dona­tion to pro­cure unique trees and shrubs from fam­i­ly-owned grow­ers. ​'The Ris­ing Sun' red­bud was pur­chased through this program.
Please con­sid­er donat­ing to help increase the avail­abil­i­ty of incred­i­ble plant spec­i­mens by con­tact­ing our office by mail: PO Box 186, Esper­ance, NY, 12066, email: info@​landisarboretum.​org or phone at 518−875−6935.
To increase our unique plant offer­ings, we are start­ing a new Cus­tomer Request Pro­gram. To par­tic­i­pate, con­tact our office with a sug­ges­tion for a spe­cif­ic plant, or cat­e­go­ry of plants. Know­ing pref­er­ences allows our buy­ers to make bet­ter deci­sions at the nurs­eries. For exam­ple, we are already look­ing for more red­bud cul­ti­vars based on the response to ​'The Ris­ing Sun''. Also on our list are new cul­ti­vars of lilacs and hydrangeas, ones that have longer bloom times or are more cold tol­er­ant. Sim­i­lar­ly, we will expand our ​"Small Shrubs for Small Spaces" cat­e­go­ry, offer­ing plants that are 1 to 3 feet tall and wide upon matu­ri­ty. And our vol­un­teer green­house staff and spe­cial­ty con­sign­ers are plan­ning to grow a wide assort­ment of veg­eta­bles, herbs, and perennials.

This year we are expand­ing our rela­tion­ship with the stu­dents and staff at SUNY Cobleskill, who have been con­tribut­ing small shrubs and trees for years. This spring they will grow annu­als like vin­ca, pen­ta, lobelia, and nico­tiana in flats. Oth­er offer­ings include big­ger plants: 4" pots of annu­als like petu­nia and gom­phre­na, or 6" pots of ger­bera daisy and ranun­cu­lus. Also look for 2.5 gal­lon pots of trel­lised morn­ing glo­ries. Some hang­ing bas­kets will fea­ture com­bi­na­tions of petu­nia, cal­i­bra­choa, lobelia, baco­pa, ver­be­na, and trail­ing plants such as dichon­dra and lysi­machia. Oth­ers will fea­ture just one type of plant such as Boston Fern, che­nille plant, or black-eyed Susan vine. Look for minia­ture house­plant suc­cu­lents in 1" – 2" clay pots — very charming.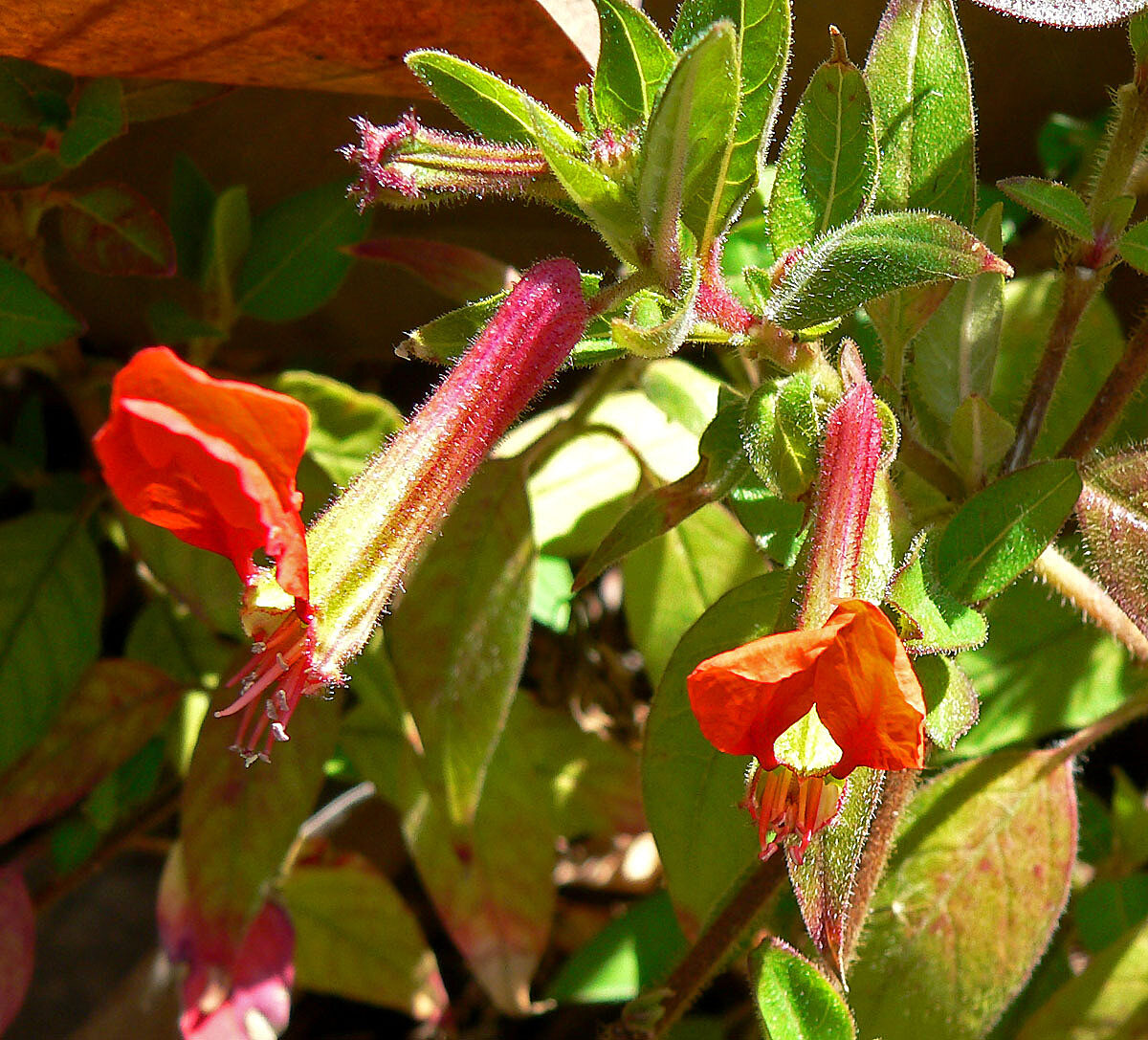 Fur­ther­more, we expect a greater selec­tion of pol­li­na­tor-friend­ly plants — annu­als such as lan­tana, heliotrope, salvia, and cuphea. Cuphea sports a red-orange, long, tubu­lar flower that is espe­cial­ly attrac­tive to hum­ming­birds. The peren­ni­al selec­tion will include many natives, some of which you may not rec­og­nize. Many of our vol­un­teer gar­den­ers make it a rule to try one new-to-them item every year so their plant knowl­edge con­tin­ues to grow as their plants do.
Short­ly before the sale, we will send an email updat­ing our plant assort­ment, includ­ing rare and unusu­al plants. Please remem­ber that the one-of-a-kinds will sell out quick­ly, so con­sid­er becom­ing a mem­ber to take advan­tage of our Fri­day Pick-of-the-Pots evening. At this year's sale, as usu­al, you can count on our experts with advice on plant types and grow­ing tips to assist you in becom­ing a more savvy gar­den­er in no time!
---
---