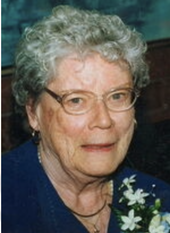 Eliz­a­beth ​"Bet­ty" Corn­ing was as ener­getic and force­ful as her hus­band. Eliz­a­beth Nor­ris Platt was edu­cat­ed at the Spring­side School in Philadel­phia and the Flo­ren­tine School for Girls in Flo­rence, Italy.

She mar­ried Eras­tus Corn­ing 2nd in 1932. Bet­ty strong­ly believed in the val­ue of pub­lic gar­dens as places to feed the mind and soul and exem­pli­fied this tenet by sup­port­ing many Amer­i­can gar­dens with her time, tal­ent, and finances. In 1962, Mrs. Corn­ing was elect­ed pres­i­dent of the Nation­al Gar­den Club of Amer­i­ca and re-elect­ed the fol­low­ing year. As pres­i­dent, she sup­port­ed the Nation­al Audubon Society's pro­gram to res­cue the leop­ard from extinc­tion. In 1971, she was award­ed the Gar­den Club of Amer­i­ca's achieve­ment medal. In 1987, Rus­sell Sage Col­lege in Troy award­ed her an hon­orary Doc­tor of Humane Let­ters degree. She also served as direc­tor of the Amer­i­can Hor­ti­cul­tur­al Soci­ety and the New York Botan­i­cal Garden.
Bet­ty Corn­ing was an impor­tant part of the Arbore­tum, serv­ing for 20 years as a trustee and as pres­i­dent of the Board from 1985 until her death in 1993. As pres­i­dent, she guid­ed the Arbore­tum through the dif­fi­cult peri­od after the death of founder Fred Lape in 1985. She over­saw many improve­ments, includ­ing the con­struc­tion of the Bernard Hark­ness Library and the green­house, along with the reha­bil­i­ta­tion and enhance­ment of the flower gardens.
Per­haps her best-known lega­cy is the Clema­tis viti­cel­la ​'Bet­ty Corn­ing,' thought to be a cross between C. crispa and C. viti­cel­la. It is a late, semi-woody climb­ing vine, known world-wide for its sin­gle, nod­ding, bell-shaped, pale lilac flow­ers (to 2" long) with recurved tips. It typ­i­cal­ly grows to 6' tall with slight­ly fra­grant flow­ers that freely bloom from sum­mer to fall. It is a vig­or­ous and easy to grow vari­ety with the spring foliage often tint­ed with bronze, extend­ing its sea­son­al inter­est. In 1932, Bet­ty Corn­ing dis­cov­ered this plant grow­ing at a small house in Albany, NY. She noticed its unusu­al col­or and form and was suc­cess­ful in root­ing a num­ber of cut­tings. The plant was sub­se­quent­ly reg­is­tered at the Inter­na­tion­al Cen­ter of Woody Plants at the Arnold Arbore­tum in Boston.
The next time you vis­it the Arbore­tum, be sure to look for our labeled spec­i­men locat­ed in the Van Love­land peren­ni­al gar­den. Begin by stand­ing on the dri­ve­way in front of the farm house fac­ing the gar­den. It is just to the right of the stone patio and stairs which leads out into the field.
---
---