This month, the floor is shared by Exec­u­tive Direc­tor Fred Breglia and Gar­den Man­ag­er Erin Breglia.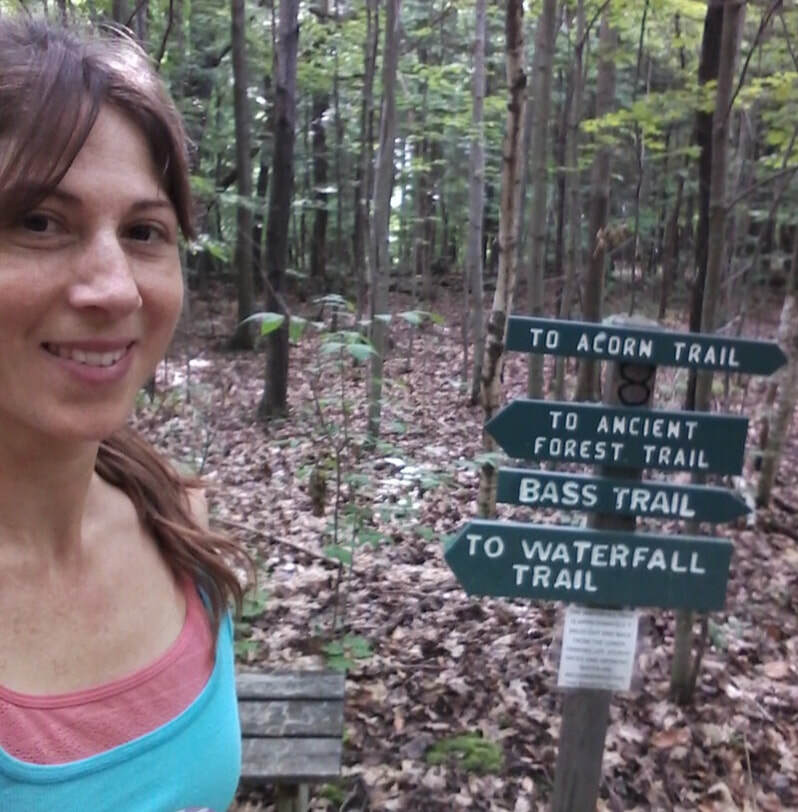 Like a skilled mechan­ic or car­pen­ter, every gar­den­er and arborist needs spe­cif­ic tools to do spe­cif­ic jobs. From dig­ging and plant­i­ng to weed­ing and prun­ing, cer­tain tools are bet­ter for accom­plish­ing projects cor­rect­ly the first – and every – time. No two gar­den­ers use the same tools to accom­plish the same tasks, but the bot­tom line is: qual­i­ty mat­ters. Gar­den­ing is a life­time activ­i­ty: buy the very best you can afford.
When sup­ply­ing your tool chest, it is best to begin with basic pieces. Nec­es­sary for gar­den work are a good shov­el, rake, trow­el, weed­er, and scis­sors. For work­ing on trees and shrubs, a pair of pruners, hand saw, a pair of lop­pers, and a pole pruner are essential.
The shov­el can be used to com­plete sev­er­al tasks such as mak­ing holes for new plant­i­ngs or dig­ging up exist­ing plants for divi­sion or trans­plant­i­ng. It will also be effec­tive when remov­ing large rocks under the topsoil.
A good gar­den rake is flex­i­ble and adjustable enough to fit into tight spaces around plants. This allows use in a gar­den bed with­out pulling up plants, unlike stronger but less flex­i­ble met­al rakes, which are best for leaf rak­ing on lawns.
Trow­els come in many sizes, so it is a per­son­al pref­er­ence when decid­ing on han­dle size and shape, as well as head length. A longer nar­row­er trow­el is best for plant­i­ng annu­als, while a longer wider one is great for plant­i­ng bulbs. For gen­er­al use in the gar­den, go with a strong depend­able tool with a life­time guarantee.
Weed­ers can range from short hand-held tools to long-han­dled ver­sions: choose the one that works the best for you. Erin's per­son­al pref­er­ence is a True Tem­per Best Hand Weed­er. This tool is excel­lent when remov­ing dan­de­lions, Queen Anne's Lace, and this­tle. It is also a great choice when remov­ing weeds whose leaves grow in a small rosette shape.
What would a gar­den­er do with­out scis­sors? Make bad cuts! While it is true that sev­er­al cut­ting back tasks can be done with pruners, scis­sors are best for use on daf­fodil, daylily, and iris leaves. Even when leaves are shut­ting down, nutri­ents are still trav­el­ing to the plant's roots, so it is impor­tant to cut the leaves clean­ly with a sharp blade. Oth­er­wise the leaves become man­gled and uneven, caus­ing stress to the plant. Excel­lent scis­sors are a clas­sic kitchen pair, which stay sharp and have a large blade for fast cutting.
When choos­ing a pair of pruners, select a qual­i­ty pair that cut with a bypass action (sim­i­lar to scis­sors), rather than an anvil style that cuts by crush­ing mate­r­i­al against a flat bot­tom blade. Bypass action pruners make clean­er cuts, stay sharp, and last a life­time. Fred's favorite is Fel­co brand mod­el 11, which is sim­i­lar to the orig­i­nal Fel­co 2 but with a slim­mer blade. Left- and right-hand mod­els are available.
When branch­es get too large to be eas­i­ly cut with pruners, it is time to progress to the next tool. Lop­pers are pruners with extend­ed han­dles, enabling high­er branch­es to be reached as well as larg­er branch­es to be cut.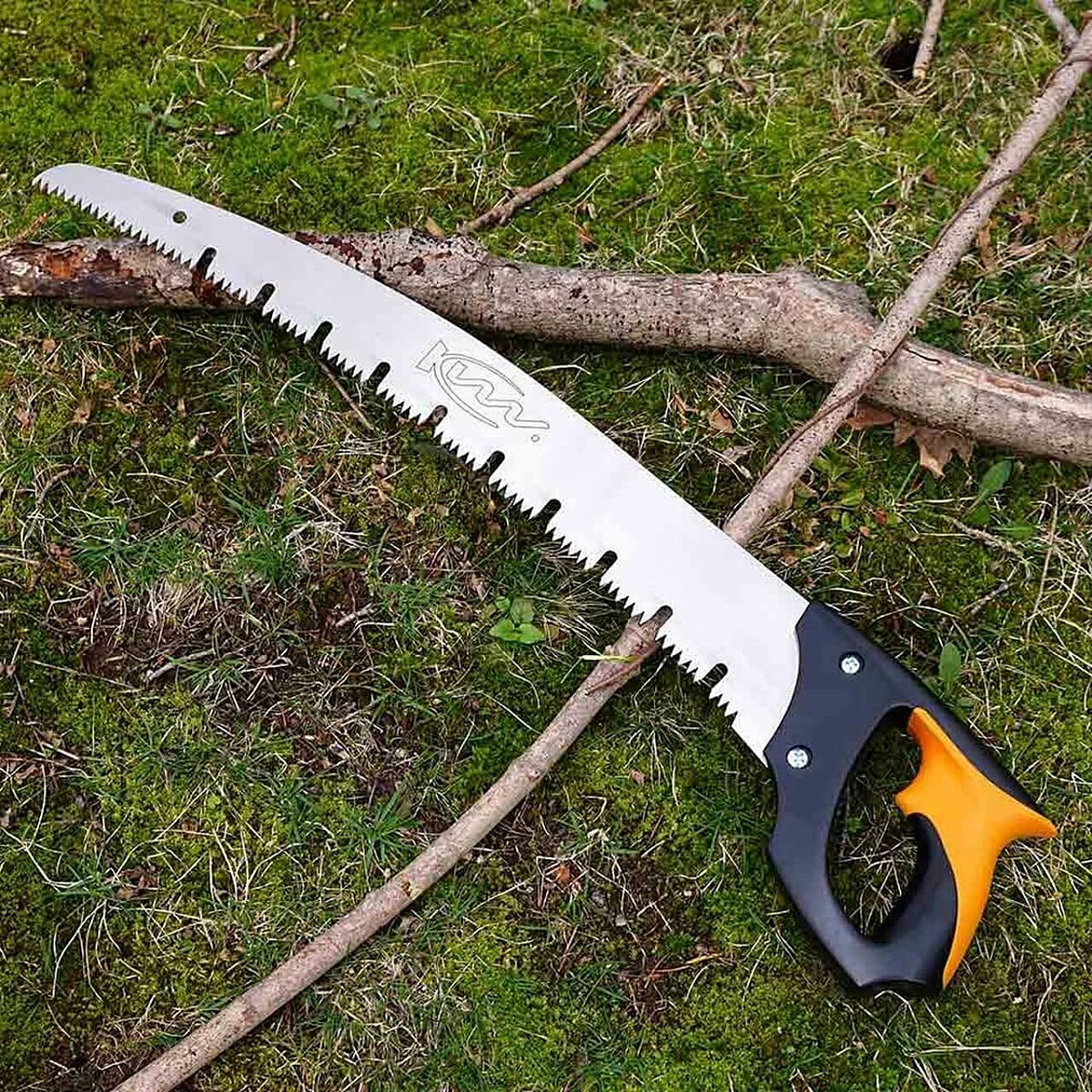 If branch­es become too large for a pruner or lop­per, a hand­saw is war­rant­ed. Mod­ern prun­ing saws all uti­lize a razor-toothed design, mak­ing short work of larg­er branch­es. There are saws that fold or have fixed blades. Fred's favorite is the Silky Super Accel 210 mm. It is del­i­cate enough to do detail work on small branch­es yet strong enough to make quick cuts on branch­es up to 4 inches.
For branch­es too high to reach, a pole pruner or pole saw is required. The pole extends to reach branch­es from 14 – 21 feet up. Fred's favorite is the Silky Hayauchi. This mod­el cuts aggres­sive­ly, extends to 21', and has a prun­ing head that is great for high small branches.
Be aware that qual­i­ty tools are not a sub­sti­tute for prop­er train­ing. Improp­er use can be harm­ful to both plants and peo­ple. For infor­ma­tion on prop­er prun­ing tech­niques, con­sid­er attend­ing the Prun­ing Work­shop offered by Lan­dis Arbore­tum in June. If gar­den­ing tips are need­ed, con­sid­er join­ing the Lan­dis Arbore­tum Gar­den Club. Infor­ma­tion about both the work­shop and the club is avail­able at lan​dis​ar​bore​tum​.org.
---
---