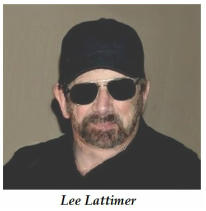 Just this past sum­mer, I vis­it­ed three his­toric land­marks in New­port, RI, all for­mer ​"sum­mer cot­tages" of the 19th Cen­tu­ry elite. The last home I toured was ​"The Elms," com­plet­ed in 1901 for Mr. Edward Berwind, who had made his for­tune in coal. When his wife died in 1922, Edward's sis­ter Julia came to live there and inher­it­ed the house upon his death. When she died in 1961, the con­tents were auc­tioned off, and the house was sold to a devel­op­er who planned to raze the house and replace it with a park­ing lot. For­tu­nate­ly, just weeks before demo­li­tion, ​"The Elms" was pur­chased by the Preser­va­tion Soci­ety of New­port Coun­ty. The house was refur­bished and list­ed on the Nation­al Reg­is­ter of His­toric Places; it was lat­er des­ig­nat­ed a Nation­al His­toric Land­mark. This last minute res­cue was yet anoth­er event that con­vinced me of the impor­tance of pre­serv­ing our country's her­itage, man-made or natural.
No doubt less archi­tec­tural­ly dis­tin­guished than ​"The Elms," the George Lan­dis Arbore­tum is anoth­er such place that must be pre­served for cur­rent and future generations.
Many years ago, my appre­ci­a­tion of the Arbore­tum became a deter­mi­na­tion. I vowed that what­ev­er tal­ents I pos­sessed would be direct­ed to pro­tect­ing this local nat­ur­al trea­sure. Since then, I have worked at many plant sales, assist­ed with class­es, pho­tographed Lan­dis' won­ders, and inves­ti­gat­ed its his­to­ry. I enjoy being a mem­ber of the Com­mu­ni­ca­tions Com­mit­tee, writ­ing and edit­ing arti­cles for this newslet­ter. Most recent­ly, I was hon­ored to become a mem­ber of the Arboretum's Board of Trustees.
I look for­ward to my respon­si­bil­i­ties as a new Board mem­ber, espe­cial­ly the oppor­tu­ni­ty to cel­e­brate the Arboretum's past, a task that comes to me nat­u­ral­ly as a his­to­ri­an. I am plan­ning to assem­ble a dis­play of arti­facts asso­ci­at­ed with Fred Lape, George Lan­dis, LeV­an Love­land, and oth­ers tied to the Arboretum's his­to­ry. I would be inter­est­ed in any pic­tures, doc­u­ments, let­ters, books, etc., that might enhance the dis­play, par­tic­u­lar­ly pho­tos of George Lan­dis or Van Love­land. If you can help, please con­tact the Arbore­tum at 518−875−6935 or by email at info@​landisarboretum.​org.
---
---