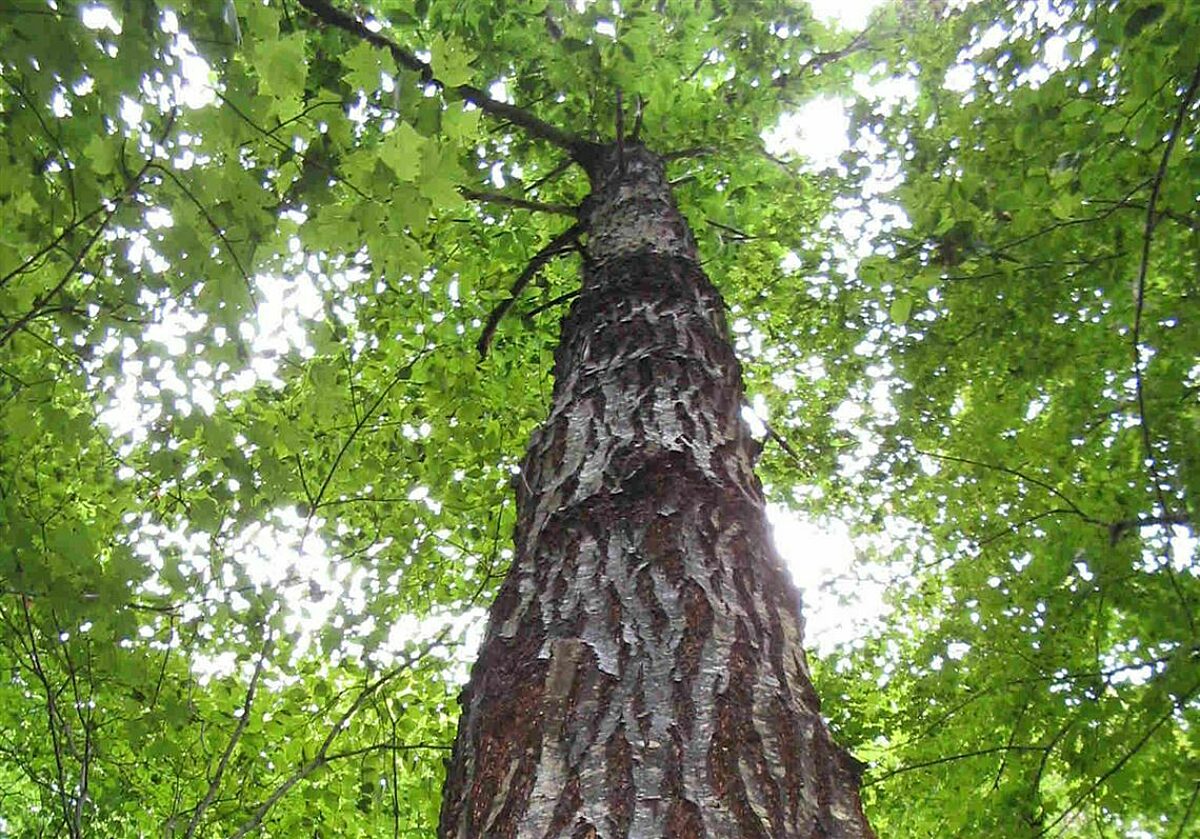 The Lan­dis Arbore­tum is coop­er­at­ing with the Amer­i­can Chest­nut Foun­da­tion on a project that, hope­ful­ly, will speed the restora­tion of the Amer­i­can chest­nut tree into Amer­i­can forests.
In 1904, a plant dis­ease was acci­den­tal­ly intro­duced from Asia. With­in a few years, the blight had spread and exter­mi­nat­ed the chest­nut tree from our forests, where it had been a very impor­tant species. Chest­nut trees were big and tall, pro­vid­ing excel­lent lum­ber and beau­ti­ful cab­i­net wood. Their nuts nour­ished wildlife, Native Amer­i­cans, and, lat­er, set­tlers and their livestock.
The Amer­i­can Chest­nut Foun­da­tion is a mem­ber-fund­ed group that is attempt­ing to bring these trees back. The Foun­da­tion is not a gov­ern­ment agency, so it needs mem­ber sup­port and the kind of vol­un­teer help that Lan­dis is providing.
The Foun­da­tion has been suc­cess­ful in devel­op­ing a resis­tant species which has only two genes — of 40,000 – that dif­fer from the orig­i­nal Amer­i­can chest­nut species.
Lots of non-resis­tant chest­nuts have been plant­ed in ​"orchards" around the coun­try, includ­ing here at Lan­dis. When the Foun­da­tion has pro­duced enough ful­ly resis­tant trees, pollen from those trees can be used to fer­til­ize the chest­nut tree flow­ers in Lan­dis' and the oth­er orchards. It is expect­ed that some of the nuts pro­duced — per­haps as many as 50% — will have ful­ly resis­tant prop­er­ties. The Foun­da­tion believes enough of these non-resis­tant chest­nuts will sur­vive to make the project successful.
On June 6, 2018, Arbore­tum vol­un­teers plant­ed five seedling chest­nuts, spread along the Native Plant Trail as far as pos­si­ble, all locat­ed in sun­shine and in well-drained soil. They pro­tect­ed each new tree with hard­ware cloth and chick­en wire to avoid dam­age from voles and rab­bits. Deer may not be a prob­lem when the trees mature, but if they are, then the trees will be fenced.
If you notice these new trees, don't be dis­mis­sive of their small size. The trees of our native plant col­lec­tion were all this size when plant­ed in the years since 2001, and some are now over 20 feet tall!
---
---