Join us on Saturday, June 27, 2020, as Adam Wheeler from Broken Arrow Nursery (Hamden, CT) leads a full day of education and acquisition opportunities. As the nursery's horticulture manager, Adam spends his day propagating plants and searching for new plant types.
10:00

AM: Adam will share the slide show and lecture, "Rare and Unusual Trees and Shrubs." After the lecture, participants in the workshop can purchase rare and unusual plants from a selection he will bring from Broken Arrow.

11:15 AM - 12:30 PM: Bring a bag lunch to enjoy between sessions. Light snacks and beverages will be available.
12:30 PM: Adam will whet our plant collecting appetite with a second lecture, "Exceptional Conifers for Adventurous Gardeners." After the conifer lecture, participants in that lecture can purchase exceptional conifers. Note that both sales opportunities are available ONLY to those who register for and attend the workshops. ​
Workshops will take place in the Meeting House. Entrance fees for one workshop are $30 for Arboretum member and $35 for non-members; registration for both workshops is $50 for Arboretum members and $60 for non-members.
Another great opportunity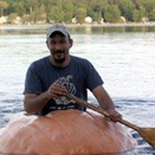 For the true plant-aholic who attends one of these workshops, there is the opportunity to preorder from the Broken Arrow website; Adam will bring the preordered plants for pickup during lunch. If you want to take advantage of this opportunity, set aside time to peruse their website to make your choices, because once you go down the "rare plant rabbit hole," it will take a while to find your way back out. Be sure to carefully read all plant information, especially winter hardiness zones, because Broken Arrow also offers plants for Zones 6 and 7, but those specimens won't survive in our Upstate New York Zones 4 and 5.

To make a preorder, first register for one or both workshops and request the Landis special event order code. Then, email your purchase list and the event code to awheeler@brokenarrownursery.com no later than June 20, 2020, so that Adam can reserve your plants. Adam will create a "sales pick-up" area on the Meeting House deck where people can pay for and pick up reserved items during the lunch period. The nursery does NOT require payment for the pre-ordered plants until the day of the lecture, and Adam DOES allow people to decline plants upon inspection since products viewed online don't always look the same in person. However, please exercise restraint by limiting the list of plants to ones that you intend to purchase so that Adam does not waste his time or the space in the delivery van. Ten percent of all sales will go to Landis Arboretum as a fundraiser.

In preparation for inviting Adam to lecture at Landis Arboretum, I twice visited Broken Arrow Nursery. Both times, I arrived as staff was opening the gate in the morning, and I left as they were closing the gate in the evening, but a full day was not enough to tour the grounds, take pictures of mature specimens, and examine all of the incredible plants for sale. The amount of material is almost overwhelming because the unique character of every plant requires a true horticulture geek to spend time contemplating where each item might fit in the home landscape. Visitors to the nursery might see a variegated-leaf Parrotia persica 'Lamplighter,' or a crinkled-leaf Morus alba'Ho-O,' or an extremely narrow oak with puckered leaves called Quercus robur'General Pulaski.'

To help aficionados understand the techniques and challenges of propagating unusual plants, Adam will return in 2021 to lead a lecture and hands-on workshop about grafting and/or cutting for propagation. Participants will take home all grafted or cut specimens that they create during the event. Dates, times, and cost for the 2021 opportunity are TBA.
---
---