My love of big trees began when I was a child grow­ing up in the hills of Beard's Hol­low. My child­hood was filled with adven­ture explor­ing hun­dreds of acres on rolling hill­sides and in seem­ing­ly end­less creek bottoms.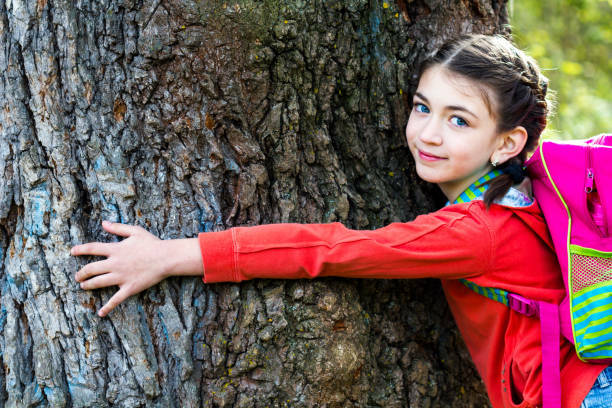 Along these bot­tom­lands and ridges grew some very large oaks, the first of which I met at the ripe old age of five. My fam­i­ly explained that most of the
land was cleared over the years, and that only a hand­ful of these ancient trees still exist­ed, relics of a dis­tant past. These mem­o­ries have played an impor­tant role in shap­ing the course of my life.
As a teenag­er, I vis­it­ed Lan­dis' Great Oak and again as a col­lege stu­dent, vol­un­teer, and, still lat­er, as a mem­ber of the Arboretum's staff. I was appoint­ed as Direc­tor of Hor­ti­cul­ture in 1998 and served as a stew­ard of the Great Oak for many years. Despite its being an old tree with struc­tur­al defects, this ven­er­a­ble oak was a rather healthy spec­i­men, con­sid­er­ing its age of more than 400 years.
In 2011, Hur­ri­cane Irene was the force that end­ed the Great Oak's life, but as with all of nature, death brings rebirth. A new oak has been plant­ed to replace the Great Oak. As the mas­sive and ancient Great Oak has dete­ri­o­rat­ed, many vis­i­tors have asked us where we think the next ​"Great Oak" is hiding.
Pic­ture
I am hap­py to announce that, this spring, the Lan­dis Arbore­tum is spon­sor­ing our first Great Oak Hunt! The mis­sion: to find the three largest white and red oak trees locat­ed in our sur­round­ing coun­ties of Schoharie, Mont­gomery, Sarato­ga, Ful­ton, Otsego, Herkimer, Delaware, Greene, Albany, and Sch­enec­tady. If you are not locat­ed in the coun­ties men­tioned, we will also be award­ing prizes for new State and Nation­al Cham­pi­ons — so all entries are welcome.
The hunt will offi­cial­ly run this year from April 1 – Octo­ber 1. Nom­i­na­tion forms and instruc­tions for obtain­ing mea­sure­ments will be on our web­site (lan​dis​ar​bore​tum​.org) at the start of the con­test. Prizes will be award­ed to those who locate the top three white and red oaks found in the con­test area.
---
---